The Credo 180° Team
The additional manpower and resources we bring to every financing allow us to run an extremely broad and thorough debt process while freeing up management's time to focus on running the business.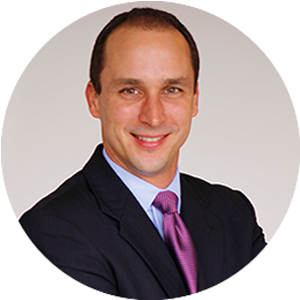 Rob Winkelmann
Managing Partner & CEO
Rob has spent over 25 years in the capital markets including debt advisory, corporate finance and venture lending. He founded Credo 180 in 2006. Previously, Rob started the West Coast operations for two venture lending institutions including Charter Financial (acquired by Wells Fargo) and Oxford Finance Corporation. Before moving into the venture capital arena, Rob worked at LaSalle National Bank/ABN AMRO in Chicago providing senior secured debt, tax-exempt bond financings and other structured finance vehicles to private, public and not-for-profit hospital systems & health care entities. Rob advises clients and structures debt capital financings for companies in the biotech, medical device, healthcare and technology industry segments.
Rob earned his BSBA in Finance from Washington University St Louis and completed his MBA at the J.L. Kellogg Graduate School of Management at Northwestern University with an emphasis in entrepreneurship and marketing.
When not helping his clients finance the next scientific break through, Rob spends most of his time at the ice rink watching his son's hockey team and daughter's synchronized figure skating team compete.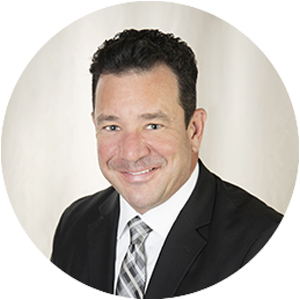 Allen Karsh
Managing Partner
Allen brings over 15 years of sales & marketing, finance and entrepreneurial experience to Credo 180 from tenures as founder of an online sales and marketing company as well as manager of sales and finance for a major automotive company in the United States. Allen has advised clients and structured debt capital financings for companies in the software, telecommunications & infrastructure, new media/multi media, healthcare and life science industry segments.
Prior to joining Credo 180, Allen was co-founder and Vice President of Sales & Marketing for Bayshore Breakaway Corporation until the sale of the business in 2005. Prior to Bayshore, Allen served as Manager of Sales and Finance for Lexus in Southern California. Prior to Lexus he served as Director with American Golf Corporation Private Country Club Division focusing on implementing marketing and sales strategies throughout the Western United States.
Prior to earning his B.A. from California State University, Long Beach, Mr. Karsh served 4 years in the United States Marine Corps including nine months with the 5th Marine Expeditionary Brigade in Desert Shield/Desert Storm.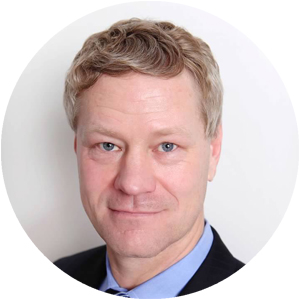 Jeff Nielsen
Managing Partner
Jeff joined Credo 180 in 2016 after spending seven years in the operating room representing Stryker, Zimmer & Globus Medical as a spine implant sales representative. His general knowledge of the medical device industry and expertise regarding the complex sales cycle has been a valuable addition to the Credo 180 team and our clients.
Prior to his medical device career, Jeff spent five years in the National Hockey League with the New York Rangers, Anaheim Ducks and Minnesota Wild. He graduated from the University of Minnesota with a degree in finance and received multiple student-athlete awards.
When away from the office, Jeff enjoys spending time coaching youth sports, golfing, fishing, hunting and riding his scooter around the Minneapolis lakes.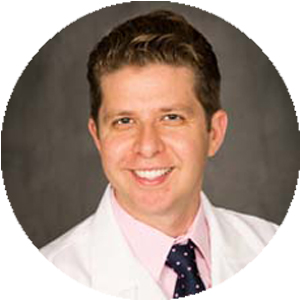 Dr. Sharief Taraman
Medical Advisor
Dr. Sharief Taraman is board certified in Neurology with special qualifications in child neurology. He is a Health Sciences Assistant Clinical Professor at UC Irvine School of Medicine. He is a Magna Cum Laude graduate of the University of Michigan having majored in Biochemistry. He completed his medical education at Wayne State University School of Medicine in 2006 and went on to complete residency training in Pediatrics and Pediatric Neurology at the Children's Hospital of Michigan. Dr. Taraman is also one of CHOC Children's Medical Infomaticists and works directly with the Chief Medical Information Officer to develop and implement technology to improve healthcare delivery and outcomes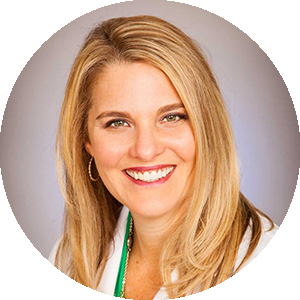 Dr. Jacqueline Winkelmann
Medical Advisor
Jacqueline Winkelmann, M.D. graduated with honors from the University of Illinois College of Medicine and completed her Residency in Pediatrics at Hope Children's Hospital in Chicago. She has been on staff as a hospital-based pediatrician at CHOC Children's and CHOC Children's at Mission Hospital since 2001, where Doctor Jacq has held many leadership positions, most recently as Chief-of-Staff and Member of the Board of Directors.
Doctor Jacq has been nominated and awarded the "Physician of Excellence" in Pediatrics by the Orange County Medical Association since 2013.  In 2018, she was selected as a Top Pediatrician by the International Association of Pediatricians: Leading Physicians of the World. Doctor Jacq is well respected among her peers and the medical community.
She is a member of the American Academy of Pediatrics, including the Council on Sports Medicine and Fitness and the Council on Media and Communications. She is also a member of the American Medical Writer's Association. She has written several textbook chapters and many peer-reviewed articles for medical journals and has presented research worldwide. She is a national and international speaker on Sports Nutrition and other topics related to pediatric and adolescent health. She has written articles and Blogs for local and national media and has participated in documentaries ("Do No Harm", 2016) and interviews on local and national media, including the American Health Journal.  She also sits on several advisory boards.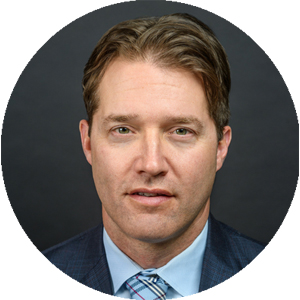 Dr. Rick Davis
Medical Advisor
Dr. Davis has performed over 4000 spine surgeries, ranging from complex revision spine surgery, spine trauma, and minimally invasive surgery.
Dr. Davis has a special interest and significant experience in cervical spine problems, degenerative lumbar conditions (spinal stenosis/disc herniation's) as well as complex revision spine surgery (failed spine surgery) and spine trauma.
Dr. Davis also provided spine care for the Nashville Predators (NHL), Olympic hockey players, and Division I baseball and football athletes while serving as Chief of the Adult Spine Division at Vanderbilt University Department of Orthopedic Surgery in Nashville, TN.
In addition, Dr. Davis has instructed orthopedic residents and fellows, and been an invited lecturer at several medical schools in the United States. His research studies have been published in spine journals, presented internationally, and he has written book chapters on minimally invasive spine surgery and spine trauma.